Gun Lake Casino is an avid supporter of the Michigan Association on Problem Gambling (MAPG) and aligns with their core mission to educate, develop and provide necessary tools for individuals who struggle with a gambling addiction. Since opening in 2011, Gun Lake Casino has been strongly committed to promoting responsible gaming practices and providing casino Guests with the information they need to play sensibly. High-quality educational trainings, focused on problem gambling, occur annually to provide our Team Members with the most prevalent information needed to address problem-gambling issues. When gaming becomes problematic and Gun Lake Casino is no longer a destination for leisurely entertainment for individuals, educated staff and resources are available to aid players seeking assistance.
For more information about Gun Lake Casino, visit www.gunlakecasino.com.
MGM Resorts International (NYSE: MGM) is an S&P 500® global entertainment company with 30 unique hotel and destination gaming offerings throughout the U.S. and around the world. In 2017, it launched nationwide GameSense – the company's responsible gambling program. By implementing GameSense, responsible gaming education and support is integrated into MGM Resort's guest service culture and is designed to help guests make informed decisions and keep gambling fun. GameSense is utilized through personal interactions between guests and trained staff based at each property's M life Rewards desk. In addition to speaking to trained employees, guests are also utilizing interactive GameSense touchscreens and picking up educational materials and other resources. For additional information about MGM Resorts International or the GameSense program, please visit www.mgmresorts.com or www.gamesense.com, respectively.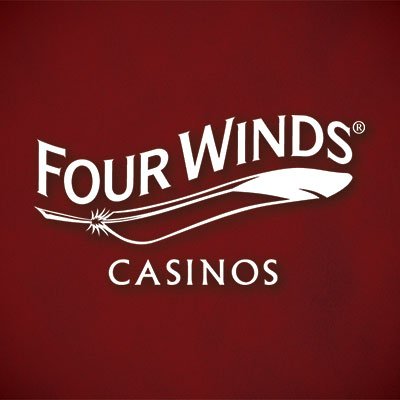 Four Winds casinos have been a major industry supporter of the National Council on Problem Gambling from the opening of Four Winds New Buffalo in 2007.  Since opening, Four Winds has contributed over $250,000 to the organization in sponsorships.  In addition, Four Winds holds the highest level of corporate membership with the organization and has served on NCPG committees.  In 2017, Four Winds was among a group of stakeholders who planned and sponsored the first ever "Tribal Summit on Responsible Gaming" held in conjunction with the national conference.  The Tribal Summit has been held every year since and Four Winds continues to be a sponsor of this event focusing specifically on responsible gaming efforts for Tribal operators.  Four Winds is also a member and holds a seat on the Board for the Michigan Association on Problem Gambling and the Indiana Council on Problem Gambling, the NCPG's state affiliates in Michigan and Indiana.  Four Winds executives attend the national conference and state conferences, and have presented at both the national and state conferences. Four Winds trains all employees on the recognition of problem gambling signs and has pamphlet material available throughout the casino as a resource for guests. For more information please visit www.fourwindscasino.com.
The Michigan Bureau of State Lottery is proud to be a governmental member of the MAPG. Since its inception in 1972, responsible gaming has been an integral part of the Michigan Lottery. The Michigan Lottery employs a Responsible Gaming Manager to oversee its responsible gaming program and ensure that industry best practices are being followed by all levels of the organization. While millions of players enjoy our games responsibly each year, some individuals display signs of problem gambling behavior. For those individuals, the Michigan Lottery is committed to providing tools, information, and assistance finding help. As part of that effort, the Michigan Lottery provides $1 million each year to the Michigan Department of Health and Human Services to support statewide education and treatment programs for problem gambling. For more information please visit www.michiganlottery.com.